Sorry to see the system go black (i.e. blackout) in South Australia this afternoon – as seen in NEM-Watch: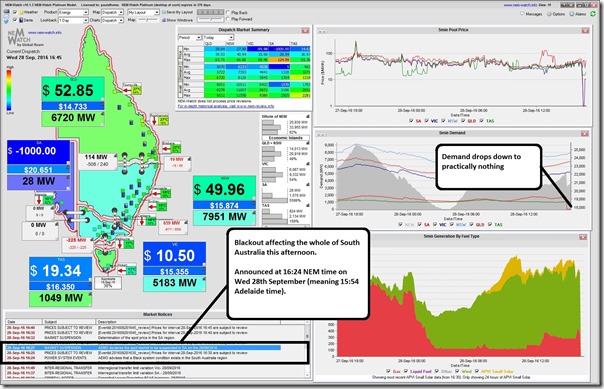 The market's been suspended in South Australia currently whilst AEMO focuses on getting power back on – hence don't pay much regard to the prices at present.
(a)  Suffice to say not good.
(b)  Cue the claims and counter-claims in the days to come at both ends of the Emotion-o-Meter.
For now, all our thoughts should be on those without power – and to the stressed electricity industry workers (AEMO, ElectraNet, SA Power Networks, the Generators and others) trying to get it back ASAP…