One thing we've been puzzling about for a while (and which was topical back on 2nd July, for instance) is the degree to which diversity of wind patterns across the NEM mean that wind supplies (collectively) can be counted on more than would be the case for an individual project.
The following chart from NEM-Review has been produced to highlight daily total wind supplies from all wind turbines across the NEM for which the AEMO has published metered generation data (defined here).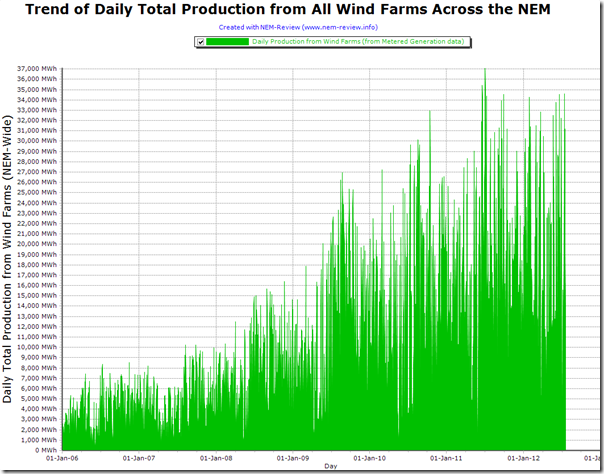 From this chart, we can clearly see the upwards trend in energy produced from wind over the years since January 2006.
We can also see how the median daily production volumes appear to be approximately 30%-40% of the peaks – and that these median levels are fairly consistently reached.  However we can also see a few random days (not all that often) when total production volumes dropped much lower than those median levels (down towards 0MWh for the day).
Will have more of a look, when we have more time…