Following Monday's peak above 30,000MW we saw the demand rise higher today – above 31,000MW for the first time this summer.
The demand rose above 31,000MW early in the afternoon as shown in this snapshot from NEM-Watch at 14:30 – showing the NEM-wide demand up at 31,005MW and the Victorian region demand up at 9,018MW: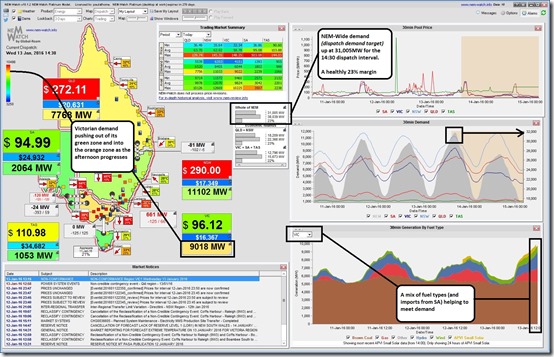 At the time, the AEMO's forecast was that the demand would get close to 32,000MW later in the afternoon – also highlighted above.
At 15:35 we see another snapshot with pricing volatility in VIC and SA – with NEM-wide demand at 31,437MW and QLD demand also creeping up into the orange zone, about to top over the 8,000MW mark: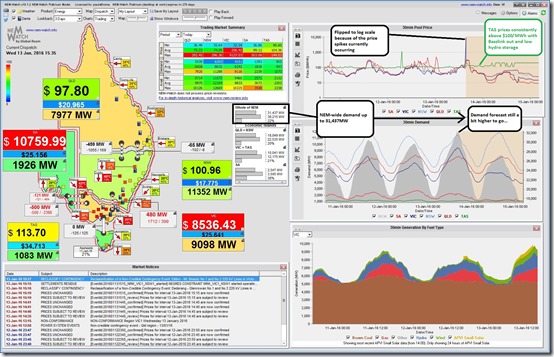 Five minutes (15:40) later we see prices continue in SA and VIC and rise in the other 3 regions (though still orders of magnitude smaller) – note that QLD demand is now above 8,000MW (in what we expect will be reasonably common this summer):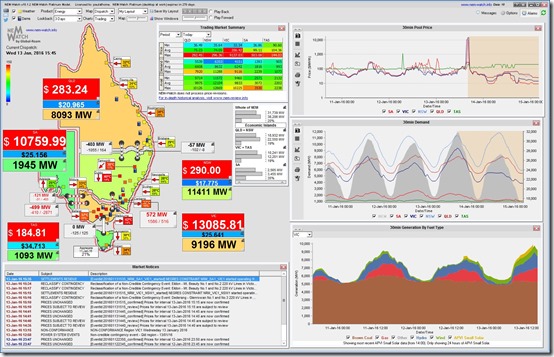 As does happen in the NEM (because of the design of the NEM, and the underlying physics) we see the price drop to the price floor in SA and VIC as generators bid low to ramp up volumes and hence get "a piece of the action" for the 16:00 trading period, coincident with spot-exposed demand response activating to minimise its exposure (see prior guest article about the 5/30 issue):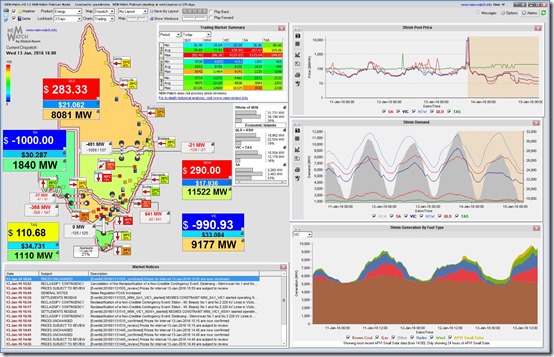 Another snapshot showing demand 31,891MW as I am publishing…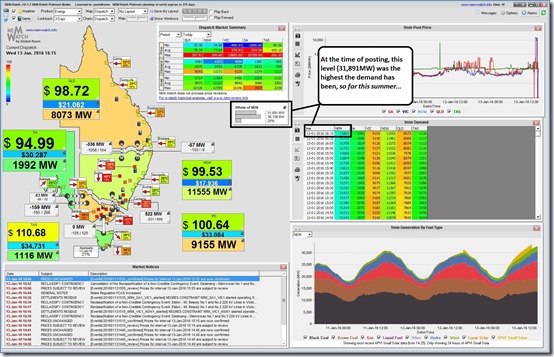 As I hit Publish, the demand is 32,052MW at 16:20.
---
I know this means that (already) some of our competition entrants are out of the money – with lots more of summer to come… (who will be the 7 lucky winners of the BBQs we're giving away?)