[posted at 11:40 NEM time]
With the bushfires in the old Hazelwood coal mine, and the reduction in output at Hazelwood station due to power line outages, it was with great interest this morning that we reviewed the details of the situation in the detailed view provided in ez2view.
At a macro perspective, the following snapshot from NEM-Watch (beta of version 9) clearly shows a significant drop in electricity from brown coal power stations in Victoria and South Australia, compared to what would typically be the case.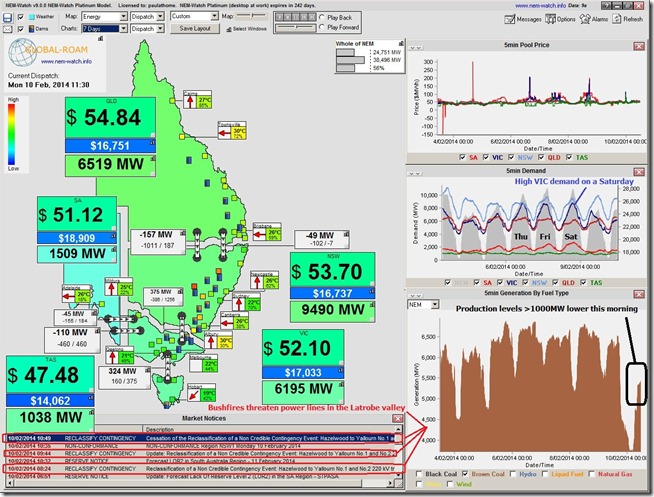 Thankfully the temperatures have dropped, also, and so demand in Victoria is considerable lower than the levels seen late last week – otherwise the tight supply/demand conditions of a few weeks ago could have been repeated.