Following yesterday's summary of the demand-induced price perturbations in the Queensland region, it was of interest to see some extremes in dispatch prices in Queensland today, separated by only a few minutes – with images taken from NEM-Watch:
At 11:35 market time, we saw the price spike to $3210.95/MW on the back of some constraint activity in the market.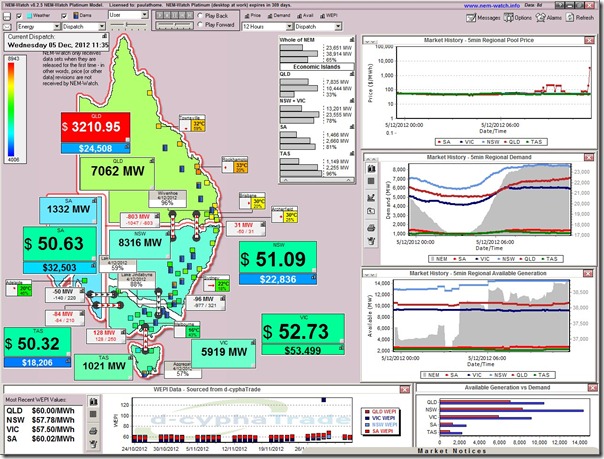 At 11:50 (so only 15 minutes later) we saw the price drop into negative territory as a result of the market response within the Trading Period.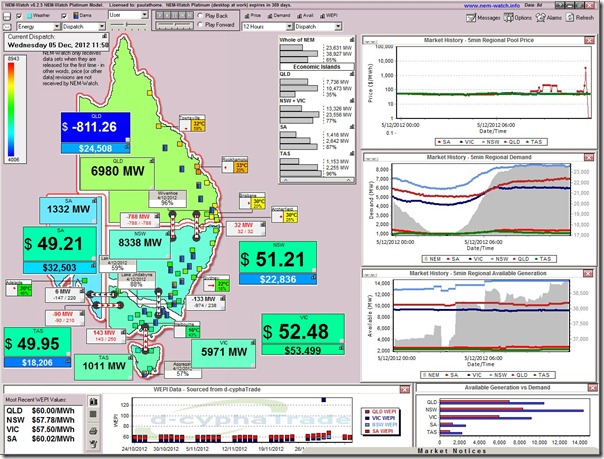 Later in the day (at 14:50), we saw a rare occasion where the price landed neatly at $0/MWh: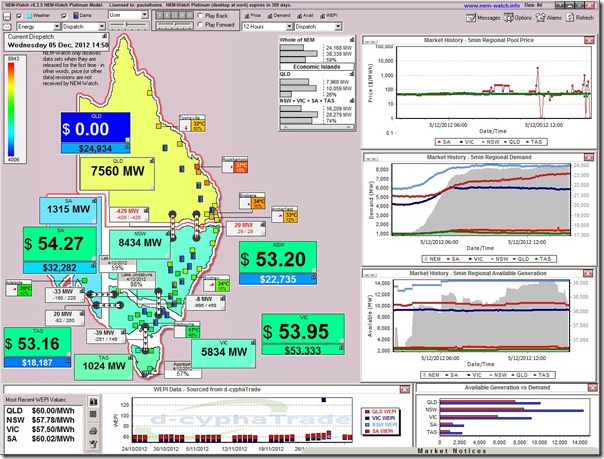 ---
Despite what it might appear, for market spectators reading the commentary here, the majority of the time the market could be termed as "boring" – with not much activity out of the ordinary.
It's this fact, combined with the few instances of volatility each year, that make opportunities like demand side response so compelling.