As a quick PS to the note earlier today (posted a bit too early in the afternoon), I note that the demand did rise to a maximum today of 30,218MW at 15:50 – which would seem to be the maximum all summer, as well.
Here's a view of the dispatch interval just beforehand which we managed to capture in real time.  In this image, we can also see that demand in VIC and SA has just nudged out of the green zone, as a result of the high temperatures this afternoon.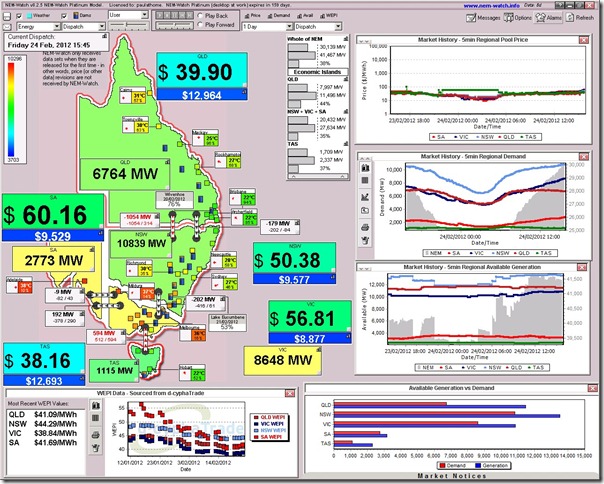 To put this into context:
1)  This demand is still 800MW below the lowest entry in our "Peak Demand Forecaster" competition for this summer.  Hence one might suppose that it's a fair bit lower than many people in the industry had expected (and these were not predictions made ages in advance).
2)  It's also still below the peak demand experienced in summer 2005-06 (so 6 years ago) of 30,994MW when measured on the same basis, and the peak demand of every summer since.