A hot and sticky one in QLD and NSW today as VIC and SA gain a respite from the high temperatures that have afflicted them for much of the past week.
Here's a few snapshots from NEM-Watch (no time for any analysis today, though):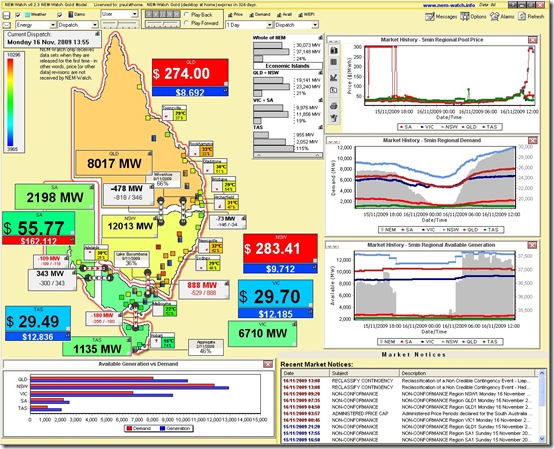 See at 13:55 the orange colour of the QLD region clearly shows the relatively high demand experienced in the north (compared to an all-time maximum dispatch target of 8838MW).
See (below) that 5 minutes later (14:00) the price in all regions has dropped as the NEM-wide demand has dropped by 219MW.  Because of a constraint on the Heywood interconnector, the IRPM of the "VIC only Economic Island" is shown to be 15% (highlighted in yellow as worth noting).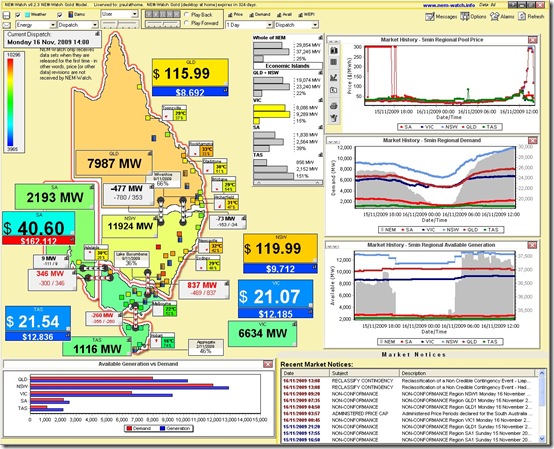 Five minutes later (14:05) and the NEM-wide demand has risen 188MW, raising prices again: