A quick note with this snapshot from NEMwatch at 14:15 highlighting some (increasingly rare) pricing activity in the middle of any afternoon: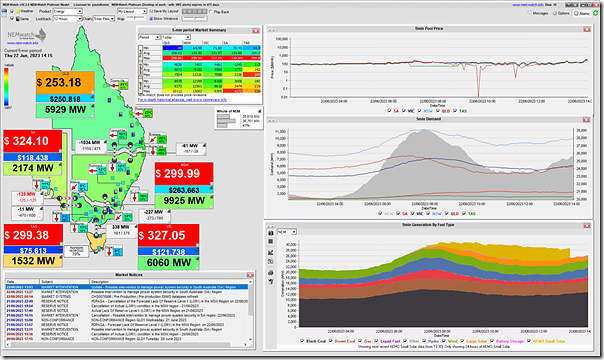 One factor contributing to this would be the drop in solar generation compared with prior days.
Here's a view for Semi-Scheduled generation showing current levels ~1,500MW or more lower (a pre-prepared trend widget in ez2view):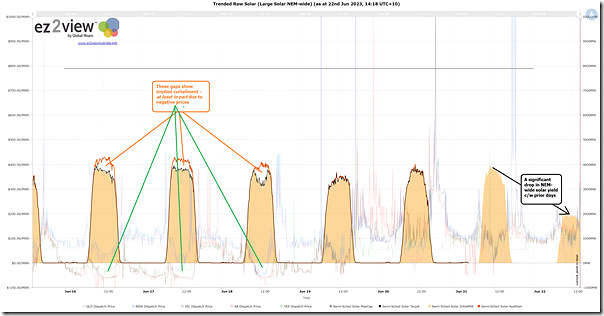 … but keep in mind that there's a much larger yield from rooftop PV that is similarly depressed.
Here's a current snapshot of the BOM's cloud map – whilst clouds clearly visible in southern half of the NEM, the northern solar farms in QLD don't look like they are covered: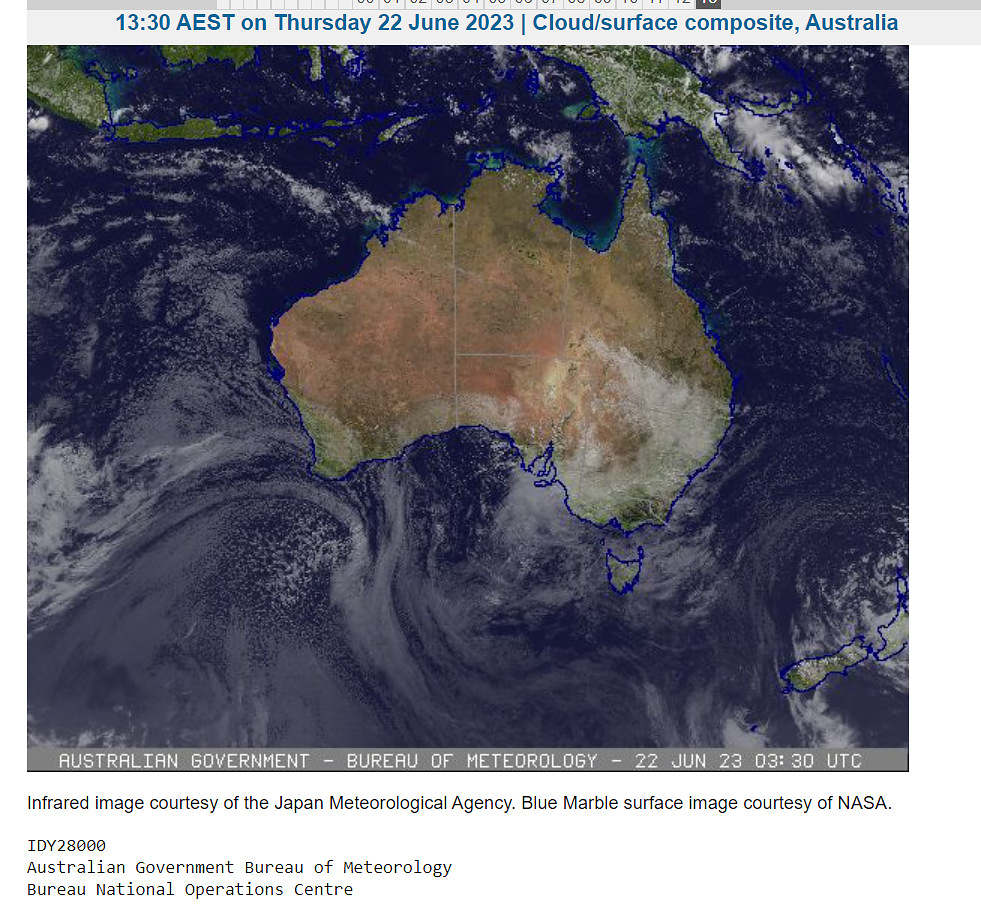 Not shown here, but seems to match with a quick look through each of the 4 x Regional Schematics in ez2view (i.e. no Large Solar farms to look at in TAS).