I did not note it at the time, but early February the AEMO published this 'Directions Report 1 February 2022', which is listed under the 'Market Event Reports' on the AEMO website.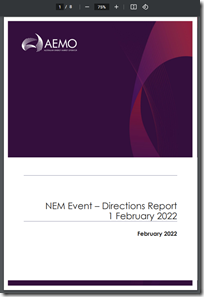 … however given I am continuing to work through various aspects of what occurred, I have added in this report and back-dated it here.  The key table appears to be this one from page 4 listing the three directions provided: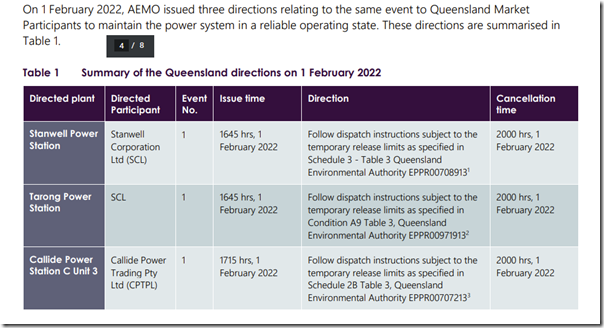 The report notes (p7/8) that 'No compensation is payable as a result of this direction'.